Plumas Golden Retrievers ("PGR") is located in the Sierra Nevada Mountains of California in Eastern Plumas County. We are approximately 40 miles north of Truckee, and 50 miles northwest of Reno. Our home is in Maybe where we have several hundred acres. Fortunately, the Forest Service pays taxes on all but three acres. It is on these three acres that our house sits. The middle fork of the Feather River runs nearby. During normal winters, we have five feet of snow on the ground. Wild life abounds, with regular visits from bears, deer, an occasional mountain lion and lots of geese. Essentially, we live in golden retriever heaven.
La Casa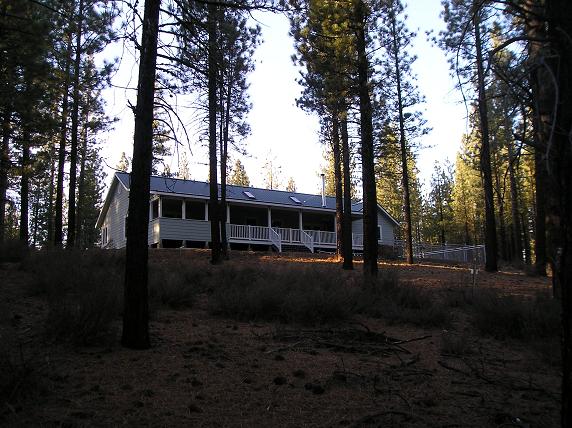 We are a small breeder of golden retrievers. We plan to have only one litter a year. We intend to stay small because we want to provide all of the necessary attention to each litter to ensure the best behaved and socialized puppies possible. This is more a passion than a business for us. We own both the sire and dam, and both are on site.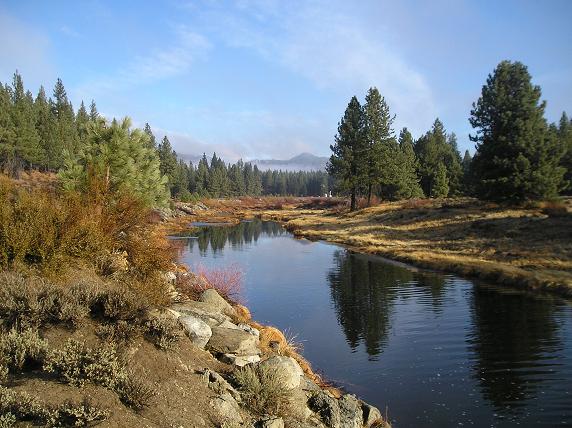 Below is a picture of Tiger, from the Van Morrison litter, meeting his new mate, Tucker, from the EC litter, both owned by the same family.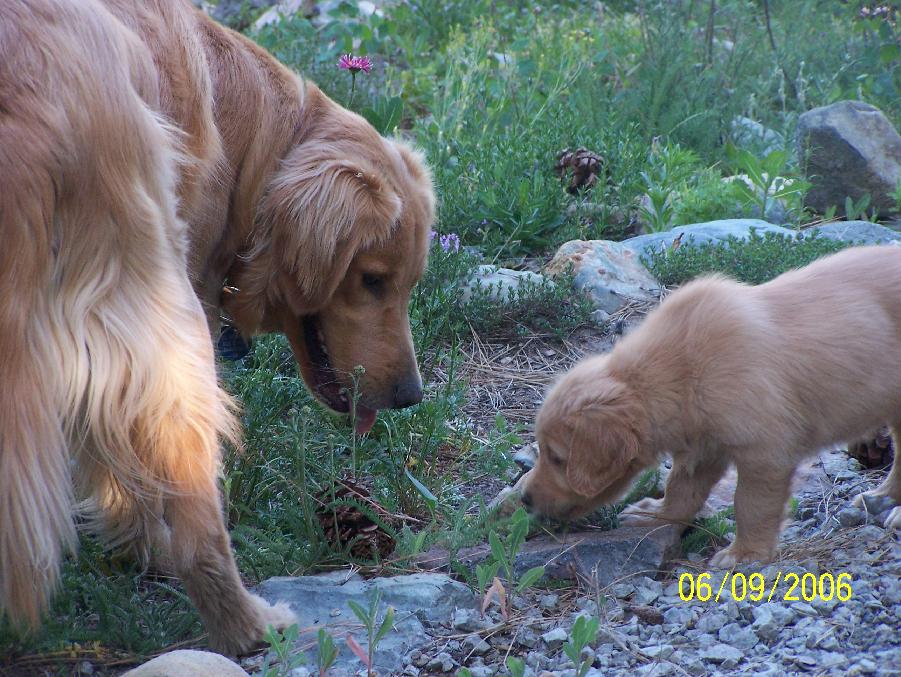 Below is a picture of Flynn, from the "EC" litter, returning home after a successful hunting trip. Flynn should be particularly proud of his catch as pink, plastic flamingos are rare in Plumas County.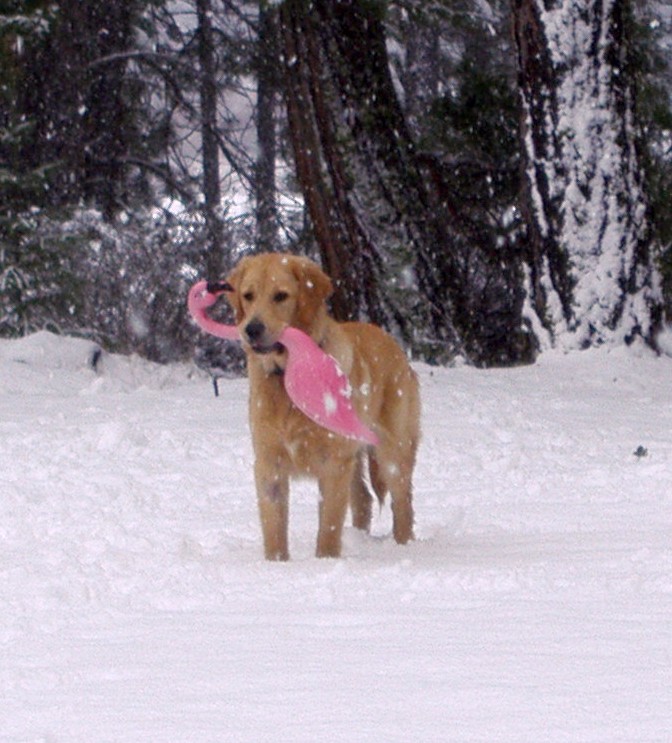 In the picture below, Flyn seems a bit confused. "You are a bird dog, not a bird watching dog!"